9 tags
American Traffic Solutions Exposed in Florida...
Anyone who pays attention to college or pro sports has seen a good "point shaving" scandal or two. With all the big money to be made in gambling, players, coaches and even refs can be easily persuaded to manipulate the outcome of a game in favor of certain bookmakers. This is especially easy when the subject (usually a player) is having money troubles. Politicians have been...
8 tags
Jerry Doyle Covers Michael Bloomberg and the War...
Thanks again to Jerry Doyle for keeping the push back by Campaign for Liberty and War On Driving against the proliferation of scameras on high alert. We are winning! Audio from the 3.13.2013 Show:
8 tags
Red Light Cameras Renamed by Washington Times
D.C.'s red light camera network is expanding rapidly, which may backfire against the vendors that are now data mining and ticketing politicians and bureaucrats on their daily journey into the beltway. This hasn't gone unnoticed by the Washington Times, especially in the wake of the Chicago Bribery Scandal. As revenue doubled from photo tickets in just one year (2011 vs 2012), the...
11 tags
Arizona Rejoices as Redflex Looks Doomed; Karen...
This is just about as bad as it can get for Redflex on a Saturday. The third trading halt in less than a month is still in effect for their stock and the news they had been crisis-managing has hit the wires: Three Top Redflex Executives Out as Corruption Probe Widens One of those three is their CEO Karen Finley who resigns in shame with her company ripping apart at the seams.  Is this the...
6 tags
Redflex Traffic Systems Officially in Panic Mode...
Far be it for a driving politics website like this one to make a judgment call on investing, especially in foreign trades. However, it's easy to spot a company who's panicking as they're usually the ones running around with their pants on fire. From the "we swear this is standard procedure file," Redflex Traffic Systems has been forced to announce a request for a...
12 tags
Chicago Trib: Has Redflex Found Their Scapegoat in...
Redflex continues to prove the maxim, "there's no honor among thieves."  Instead of waiting for all the gory details about massive corruption within the company, relating to the decade long (and soon to be terminated) contract with Chicago, Redflex is sticking their head in the dirt. It's back to court for the camera vendor, who has now filed suit against their own VP,...
9 tags
Arizona Activists Fire Back at Rep Karen Fann,...
Things got ugly in an Arizona Transportation committee hearing yesterday, where a lobbyist openly mocked a citizens' initiative. Subsequent research has tied the lobbyist for American Traffic Solutions to the committee chair, Rep Karen Fann (R - 1). Fann talked members of her committee into voting against sending a bill to ban Redflex and American Traffic Solutions cameras to the floor of...
7 tags
Redflex Buys Politicians in Arizona Too - Here's...
The Redflex scandal in Chicago isn't going away, any time soon. Politicians who may or may not be in bed with the camera vendor in other cities and states may claim that Chicago's corruption doesn't apply elsewhere. Anyone using this excuse is either lying, ignorant or both. Let's take the entire state of Arizona as an example. More than 10 municipalities, such as...
Chicago Boots Redflex; Shareholders Run For Cover
13% of Redflex Traffic Systems' yearly revenue will evaporate in the next 6 months. You don't have to take our word for it, just check their latest news release [here]. This one is going to hurt and Redflex knows it. Last Wednesday, the foreign held camera vendor requested that the Australian Stock Exchange halt trading their stock ahead of the news that hit on Friday about the...
Automated Ticketing Machine Ban Filed in Arizona...
It must be sunny and 70 degrees in Phoenix again because there's about to be a lot of sunshine blown up the posteriors of Arizonans from their state legislature. However, if there's one bill everyone's  hoping will pass, it's the ban on those nasty speed and red light cameras. It's no secret that Arizona basically invented photo ticketing in America and currently...
San Diego's Red Light Cameras Shut Off; Soon to be...
American Traffic Solutions (ATS) and Redflex propagandists always act as if the sky will fall whenever their red light cameras are removed, especially in large cities. The usual suspects from ATS were out to predict chaos in the absence of their scameras, but this time, almost nobody was listening. Not in the city of San Diego anyway. Less than two years after their bigger neighbor to the north,...
4 tags
Ohio Legislature to Introduce Camera Ban
We have it on good authority that an Ohio legislator will be introducing a full ban on photo ticketing across the entire Buckeye state. [language] Despite public outcry in multiple Ohio cities, most recently in Cleveland, the red light and speed camera scam has been allowed to operate at the discretion of corrupt city councils and mayors. East Cleveland may be the worst example. The mayor...
5 tags
Redflex Forced to Announce Clarification
Chicago news outlets had reported that a contract between the city of Chicago and Redflex Traffic Systems of Australia had been given a 6 month extension on their massive scamera contract which is set to expire in just over two weeks. The problem with this news is that Redflex never got the memo from the city and because they're an Australian publicly traded company, they're forced to...
9 tags
Tucson Motorist Smashes into ATS Scamera Van
American Traffic Solutions could easily have another lawsuit on their hands after putting their employee in danger by placing him in an obviously dangerous roadside position, trapped inside a photo radar van. You'd think the government corporate welfare goons at ATS would have learned from Redflex and the danger of having employees sitting in live freeway photo radar vans [lawsuit], but...
10 tags
Election Day 2012: Redflex and ATS Team Up Despite...
It's no secret that executives at American Traffic Solutions (ATS) and Redflex hate each other. One sued the other over the freeway speed camera contract with the state of Arizona. Then the other counter-sued. It was quite amusing for those who were able to witness the proceedings and both companies were repeatedly reprimanded by the judge for their frivolous arguments. ATS CEO Jim Tuton...
8 tags
Missouri State Senator Wants Red Light Cameras...
Jim Lembke, a state senator from Missouri was interviewed by KMOV's Chris Nagus in the report about American Traffic Solutions and the Tuton brothers. Senator Lembke has been a staunch opponent of the red light camera scam in Missouri, so we decided to reach out and ask him a few questions about going up against these scammers and the complicit legislators who allow them to operate in...
15 tags
CBS St. Louis Reporter Exposes American Traffic...
Earlier in October, Chris Nagus, an investigative reporter  came out to Phoenix to interview WarOnDriving.com as well as Campaign for Liberty leadership in Arizona. The report blew the lid off the outrageous amount of money funneling out of motorists' pocket and into the mansions and lavish lifestyles of executives of American Traffic Solutions in Scottsdale/Paradise Valley, AZ. Arizona...
11 tags
Redflex Crushed by Chicago Media, Blogs; Loses Bid...
The Chicago Tribune has been busy exposing the already well known connection between Rahm Emanuel, Redflex Traffic Systems and high dollar lobbyists. This time the damage was a bit more fatal to Redflex, who has now lost out on the lucrative speed camera dragnet, which Emanuel has forced down the throats of his electorate. And their red light scamera program in Chicago (the largest in the U.S....
4 tags
10 tags
AAA: New York City Cheating Drivers on Yellow...
A new study by the American Automobile Association has come out and proved once again what we already knew about red light cameras: They only make a profit for the cities when yellow light times are shortened. This story involves scameras in New York City and has hit the NYC Presses in a big way. It was covered on CNN's airwaves Monday: Robert Sinclair, a spokesman for AAA in New York...
5 tags
Redflex Maintenance Worker Calls AZ Motorist a...
We received a (brand new) reader tip today about the type of lunatics that work maintenance for Redflex's flashing scamera box system in Phoenix.  You may remember the scamera tech who was caught in Paradise Valley, AZ smoking while standing on a ladder working on the exposed electronics inside the metal housing. Today's event tops that level of incompetence and is a bit of an...
9 tags
California: Corona to Ditch Cameras; Oakland...
Proving Our Point, Once Again Oakland officials must have been reading up on yellow light timing and how it can be the single greatest factor in the rise and drop in intersection crashes. If you needed fresh data on just how this works, you have Oakland traffic engineers to thank.. From TheNewspaper.com:  The city has been so focused on revenue that the police department officials who manage...
11 tags
Cameras Watching Scameras
Now where have we seen this before..? After some digging, we discovered that it's actually OptoTraffic who operates the mobile trailer speed cameras in this part of Saint George's County, MD. Seems like they're trying to stay low key while their corpulent front man, the ironically named county police official, Officer "Liberate" openly advocates "locking...
8 tags
Chicago Tribune: City's plan to snare speeders in...
Speed cameras in Chicago, under Mayor Rahm Emanuel's video surveillance dragnet plan for 70% of the city to be watched by Redflex Traffic Systems have hit a major legal snag that will delay deployment. The Chicago Tribune reports Tuesday: By David Kidwell, Chicago Tribune reporter September 11, 2012 A quirk in Illinois traffic laws has complicated Mayor Rahm Emanuel's plan to...
5 tags
American Traffic Solutions Sends Out a Press...
… and for some reason local news in Phoenix covers what amounts to a tiny delivery of psuedo law enforcement equipment to the state of Georgia from ATS HQ in Scottsdale, AZ. We were hard-pressed to understand why this is news or what it had to do with Phoenix, but luckily Campaign for Liberty of Arizona was given the chance (by the Fox affiliate) to refute this corporate propaganda piece,...
8 tags
11 tags
El Mirage Vice Mayor David Shapera Thinks You're a...
The Phoenix New Times has been busy uncovering dirt on the El Mirage Speed Camera scam, while the town's Mayor, Vice Mayor, Town Manager and Police Chief attempt to conceal crash data from a camera location. The saga in El Mirage has been well reported on (surprisingly) by local media in Arizona and includes fraudulent tickets, a money-grubbing judge and an abrupt end to their red light...
7 tags
Denver Police Officers Don't Pay Speed and Red...
"One rule for them, another rule for us." A gigantic tip of the hat goes out to 9News in Denver for this 3 month investigation into Denver city employees, especially the incredibly arrogant Denver PD, ignoring away hundreds of photo tickets.  The best advice anyone can give the citizens of Denver on this particular matter is to follow the lead of those whose salaries you pay through...
10 tags
League City Activists Launch Website to Expose...
League City, TX has been grappling with Redflex Traffic Systems, their phony statistics, faulty equipment and crony politicians for entirely too long. To combat this propaganda/fraud machine, activists have set up an informational website [link] that hammers Redflex and their cronies in city government, like city manager Mike Lofton along with council members Mick Phalen and Phyllis Sandborn. ...
14 tags
Ignoring Photo Radar and Red Light Camera Tickets...
**Disclaimer** This article does not constitute legal advice, nor does it take into account any unreported subversive methods currently being used by American Traffic Solutions, Redflex Traffic Systems, Process Servers, Judges and courts in Arizona such as the Scottsdale City Court With that disclaimer out of the way, now seems like a great time to reiterate an important piece of knowledge that...
7 tags
American Traffic Solutions Never Fired "W Howard"
ATS Vice President, Bill Kroske, who was exposed as a "sockpuppet" operator, posting comments under an assumed identity "W Howard" in Mukilteo, WA last year is back at again in California. As if it wasn't bad enough that a VP for a company with access to private information of every motorist that passes by their equipment is spending his time online posing as locals...
8 tags
Another Arizona City Kicks Redflex Out
In a nearly unanimous decision, another city council has given Redflex Traffic Systems of Australia the boot. Globe was another small town which felt the pain of this carpetbagging fraud operation. Luckily for the residents, city council only dealt with them for a 3 years before realizing their mistake. There are some incredible quotes from Globe's news publication, the Arizona Silver...
7 tags
Rahm Emanuel Sells Out Taxi Drivers in Chicago
Still think this is about safety, Chicago? According to an article, the City's Department of Business Affairs and Consumer Protection is now being allowed to data mine taxi driver's alleged red light camera violations.  Big Brother Emanuel will then get to pick and choose who is allowed to operate a taxi based on the whim of a foreign company who answers to nobody, Redflex Traffic...
9 tags
Washington Times - Beltway Catches on to Camera...
The Washington Times wrote an editorial today about public perception when it comes to fraudulent red light cameras and photo radar systems. These mechanical money snatchers have been hated worldwide since their proliferation began, but around the Washington D.C. beltway, they're beginning to be exposed as a revenue scheme just as they have in the testing ground cities like Chicago,...
5 tags
Missouri Candidate for Attorney General Comes Out...
Ed Martin, who is running for AG in the state of Missouri has a strong anti-camera stance and calls camera supporting politicians exactly what they are, "pay-to-play" cronies. The video speaks for itself and bravo to Ed Martin for standing up to the scamera mafia in the Show-me state.
9 tags
Arizona Legislature Passes Intersection Definition...
In an effort to chip away at the incredible amount of profit that Redflex Traffic Systems and American Traffic Solutions skim from motorists, cities and courts in Arizona, legislature has sent a bill to governor Jan Brewer that would rid the state of imaginary red lines inside the stop bar of a crosswalk that are used to justify 100,000s of illegal red light camera tickets. [The diagram above...
6 tags
Class Action Lawsuit Filed Against City of Chicago...
After years of being scammed out of money, while being forced to drive through intersections with a combination of sub 3 second yellow light times and flashing metal boxes, a couple Chicago residents have filed what could be an incredibly massive class action lawsuit against the city. The suit alleges that for at least three years, from 2003 to 2006, the city operated the red light camera system...
6 tags
Iowa House Votes to Ban Traffic Cameras
With nearly 60% of the House members in Iowa legislature voting to ban photo ticketing, yesterday, House File 2540 passed after a brief delay before the vote. Iowans haven't been shy in their desire to rid themselves of these automated ticketing machines that now litter their highways, as well as intersections. After some House members had tried to kill the bill before a vote, voters...
9 tags
Will AZ Ditch "Imaginary" Lines in Intersections?
Arizona has long been an easy target for flashing bandits installed by Redflex and American Traffic Solutions (ATS). One of the chief reasons for this is that those two private (foreign - Redflex) vendors get to make up almost all the rules, including where an intersection starts. Arizona is one of only two states who don't clearly define an intersection and it leads to a lot of dangerous...
6 tags
Washington Times Editorial: DC Red Light Scam
The Washington Times has just published an editorial about massive proposed increases in scamera ticketing in D.C. by the district's mayor, Vincent C. Gray. Gray is making no secret that the only reason for this move is to close a massive budget shortfall, to the tune of $172 Million. As we know, in the end, the only one to really profit will be American Traffic Solutions who will...
6 tags
Arlington Virginia to Expand Red Light...
With all the government contractors slithering around in the state of Virginia, you'd think the red light camera proliferation would be much wider than it is. They are about to get a hot injection of fraud in up to 20 intersections.  The video from WJLA.com explains the public stance by the PD and County, but what's missed here is that there are many other solutions to a high volume...
7 tags
AZ Republic: Redflex & El Mirage Commit Fraud
A notoriously pro traffic camera newspaper in Arizona has done a 180 and actually investigated Redflex Traffic Systems operation in the city of El Mirage. Emails between the police department, Judge Mapp and Mayor Mook paint a Mayberry-like scenario of law enforcement in El Mirage. And it appears that the part of Barney Fife was mostly played by the town's Judge, James Mapp. Here are a few...
8 tags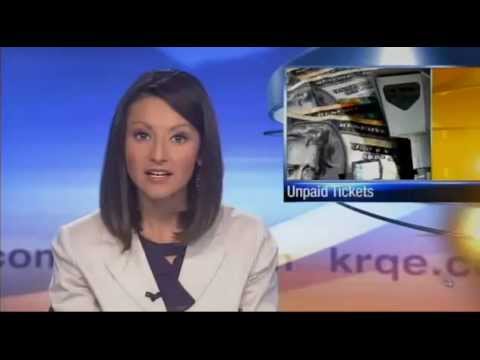 8 tags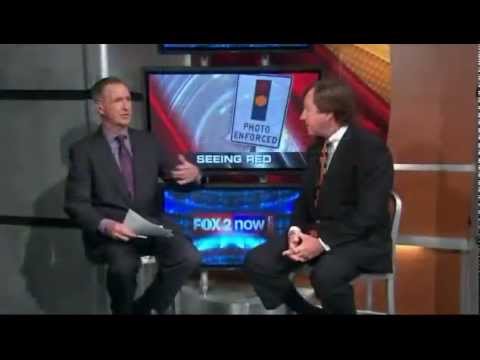 9 tags
Time Magazine Features Citizen Backlash Against...
Mentioned in the piece are the CameraFRAUD meetup group in Phoenix, AZ and National Motorists Association. Read entire article at moneyland.time.com
10 tags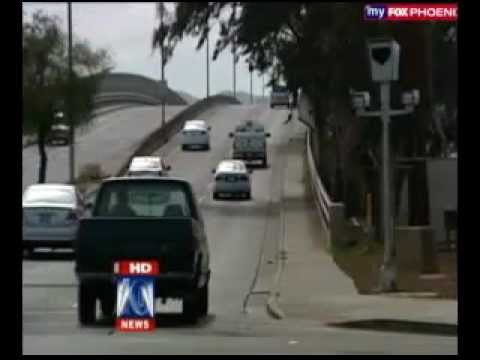 10 tags
Arizona Gets Another Chance to Ban the Cameras
The Arizona Senate Judiciary Committee met yesterday and the main item discussed was SCR 1029, which would give the citizens of Arizona that elusive vote they've been screaming from the rooftops for years to get. The Committee passed the measure by a 4-1 vote and sent it to the Senate floor, where it should be voted on. Although, that's not a done deal. By 2008, the majority of AZ...
10 tags
Red Light Cameras in California Taking Major Heat
Even after American Traffic Solutions was expelled from the city limits of Los Angeles this summer, red light cameras are still a hot topic of conversation in the Golden State. SFGate.com, which is the online version of The San Francisco Chronicle, posted an article this week about just how much of a revenue generator dangerous red light cameras are for municipalities in California who still use...
8 tags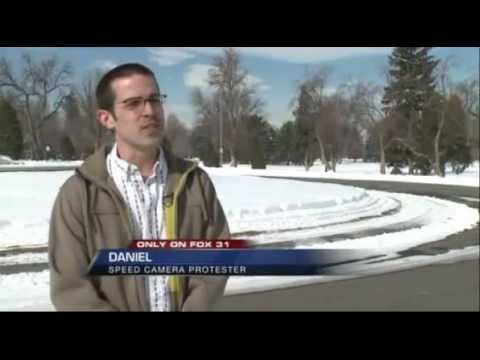 17 tags
Chicago Police State Speed Camera Bill Signed Into...
Rahm Emanuel's plan to turn Chicago into a network of spy cameras and turn his back on motorists and taxpayers just got a major boost today from Governor Pat Quinn. Even though the so-called "Speed Camera Retrofitting" bill was opposed by major media outlets in Chicago and 9 out of 10 Illinois residents [report], Quinn retreated from pressure by Emanuel and signed the bill into...